LG is continuing its steps toward the future by expanding the size of the operating fund of LG Technology Ventures, established in Silicon Valley, USA, to KRW 1 trillion.

In 2018, LG established LG Technology Ventures, a corporate venture capital (CVC) in Silicon Valley, USA, to discover global start-ups with innovative technologies that can create synergies with the leading businesses of LG affiliates or become future growth engines.
LG Technology Ventures has been operating a fund worth about KRW 600 billion, which was raised through investments by seven major LG companies: LG Electronics, LG Display, LG Innotek, LG Chem, LG Energy Solution, LG U+, and LG CNS. And LG Technology Ventures has used up 70% of this fund.
Accordingly, this year, four affiliates, including LG Energy Solutions, LG Chem, LG U+, and LG CNS, decided to invest in creating a follow-up fund and will operate a fund worth over KRW 1 trillion. Through this, LG Technology Ventures manages fund assets and invests in early-stage start-ups in artificial intelligence, mobility, advanced materials, life sciences, next-generation display, mobile, and 5G.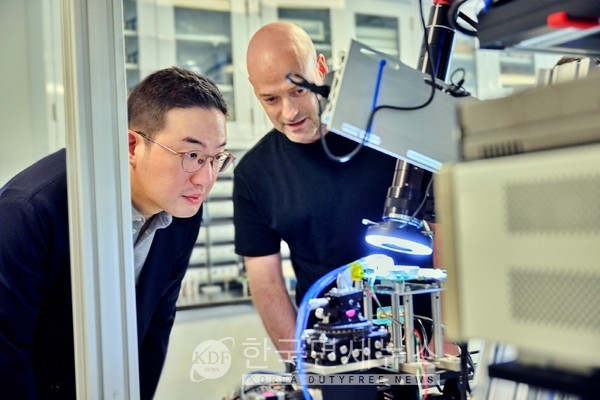 Over the past five years, LG Technology Ventures has invested more than 400 billion won in 64 global start-ups and venture capital funds, discovering new business opportunities and focusing on securing future technologies. In particular, the proportion invested in AI, bio, batteries, and mobility is half the cumulative investment amount.

LG Technology Ventures recently invested in Allganize, which developed an all-in-one solution based on a large language model (LLM), and Anthropic, a company founded by Open AI researchers at ChatGPT developer.
Allganize is conducting business simultaneously in three countries, including Korea, the United States, and Japan, and is currently providing AI solutions that improve work productivity to more than 200 companies and public institutions. Since releasing its large-scale language model 'Claude 2' in July, Anthropic has attracted attention in the AI ​​industry, attracting $2 billion from Google and $4 billion from Amazon this year.

LG Technology Ventures is also making additional investments in promising start-ups. This year, it reinvested in Inworld AI. This American start-up develops a platform for developers to create virtual characters for virtual environments such as metaverse, VR/AR, and games.
In the first half of this year, LG U+ also used Inworld AI's technology to launch a global version of 'Kidstopia, ' a metaverse service for children. In addition, we invested three times in 'Element Energy, ' which has lithium-ion battery management system technology, and three times in 'May Mobility, ' which is preparing autonomous public transportation and public shuttle services.

In addition, LG Technology Ventures operates start-ups and venture capital firms based in Silicon Valley, including Primer Sazze Partners, Northzone Ventures, U.S. Venture Partners (USVP), and Sierra Venture Partners. ) and SBVA (Soft Bank Ventures Asia) are expanding investments in global venture capital funds.

Kim Dong-soo, CEO of LG Technology Ventures, said, "We plan to actively discover start-ups that can cooperate in strengthening future capabilities in line with the strategic direction of LG affiliates."

Previously, LG CEO Koo Kwang-mo visited LG Technology Ventures in 2019, the year after taking office, and asked the company to work hard to prepare for the future by discovering promising global start-ups.
The link to the Korean version of this article is as below.
▶LG 구광모 회장 "글로벌 유망 스타트업 발굴 미래 준비 박차"...美 LG테크놀로지벤처스 운용 펀드 1조 원 확대
By_BK Min, KDFN kdf@kdfnews.com
저작권자 © 한국면세뉴스 무단전재 및 재배포 금지